On November 12-15, the 50th The Düsseldorf International Hospital & Medical Equipment Fair (MEDICA 2018) was held at the Düsseldorf International Convention & Exhibition Center. The Düsseldorf International Hospital & Medical Equipment Fair is a world-renowned comprehensive medical exhibition and is recognized as the world's largest hospital and medical equipment exhibition. Every year, more than 5,000 companies from more than 60 countries participate in the exhibition, 70% of which are from countries outside Germany, with a total exhibition area of more than 130,000 square meters, attracting 180,000 trade visitors from all over the world. This year, nearly 5,300 companies from nearly 70 countries participated in the exhibition, and 137,000 people visited the exhibition.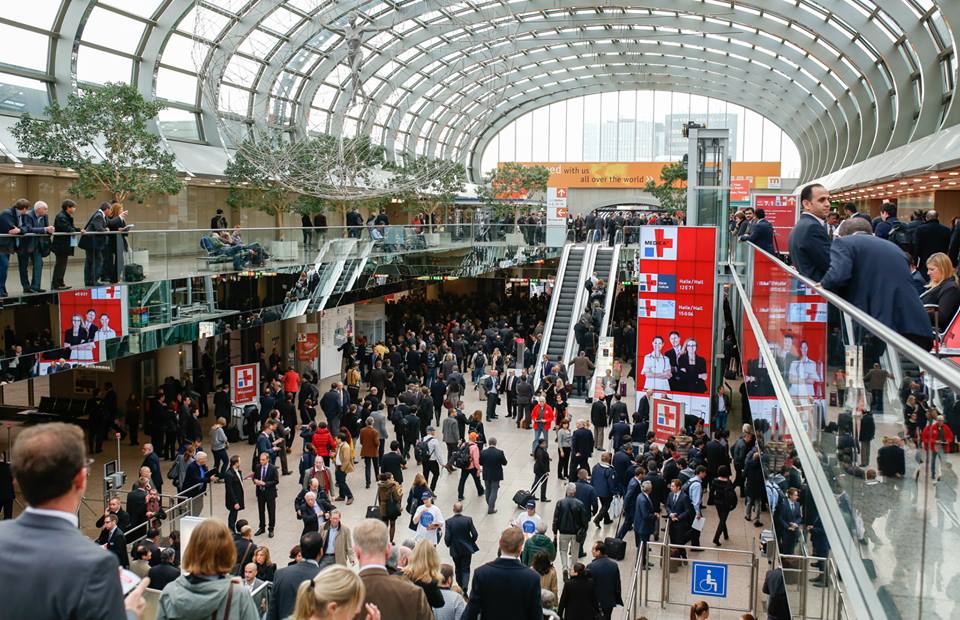 MEHOW had showcased the current major products of spirometer and airway management consumables. The spirometer includes the desktop spirometer and the handheld spirometer. Airway management products include various types of laryngeal masks and endotracheal tubes. This year is the first time for MEHOW to participate in the MEDICA exhibition. However, once MEHOW products were unveiled, they quickly attracted the attention of the visitors. Many Chinese and foreign agents and doctors came to visit our booth which made MEHOW particularly successful at MEDICA, and many overseas distributors expressed their desire to introduce MEHOW products to the local market.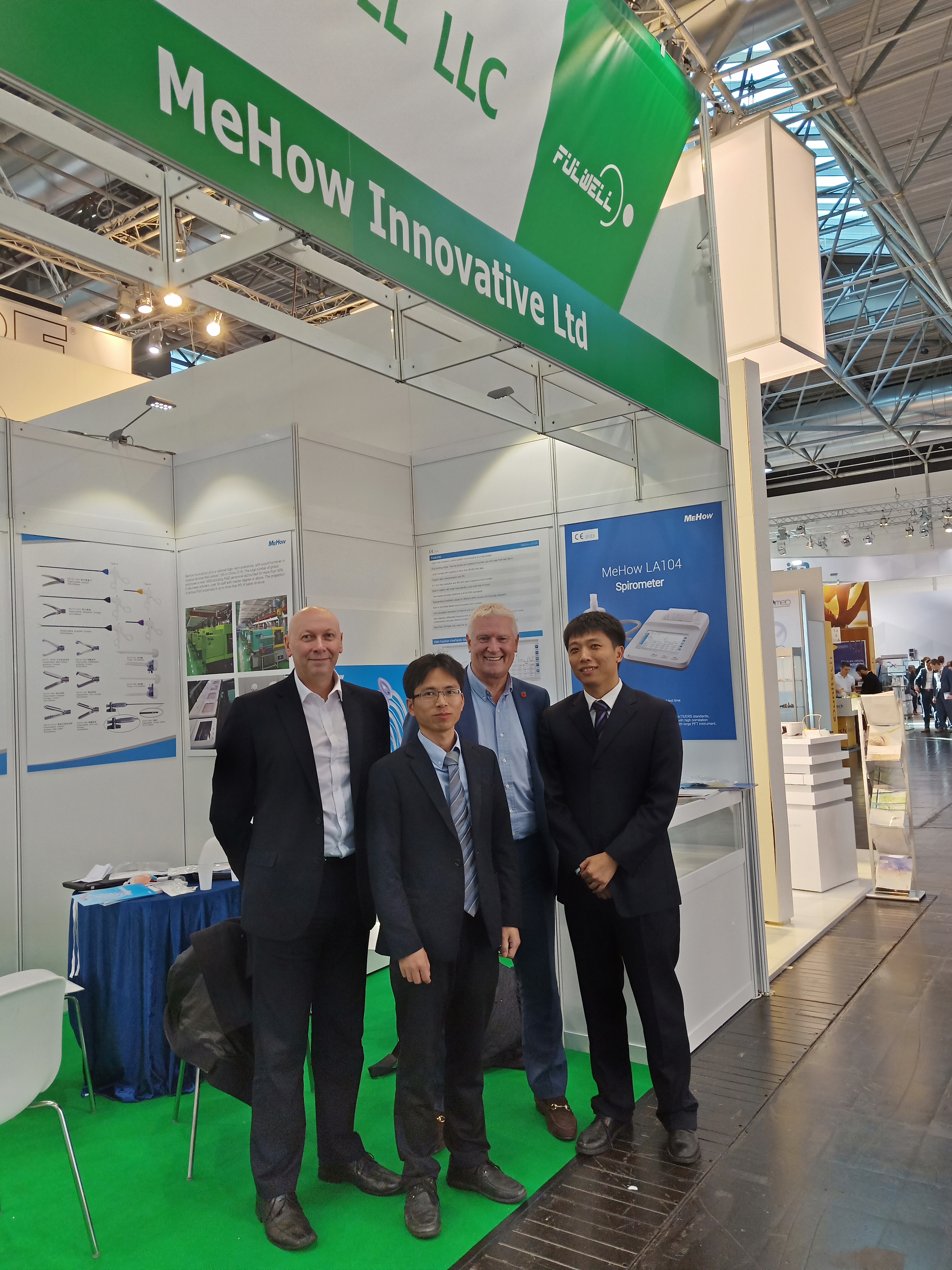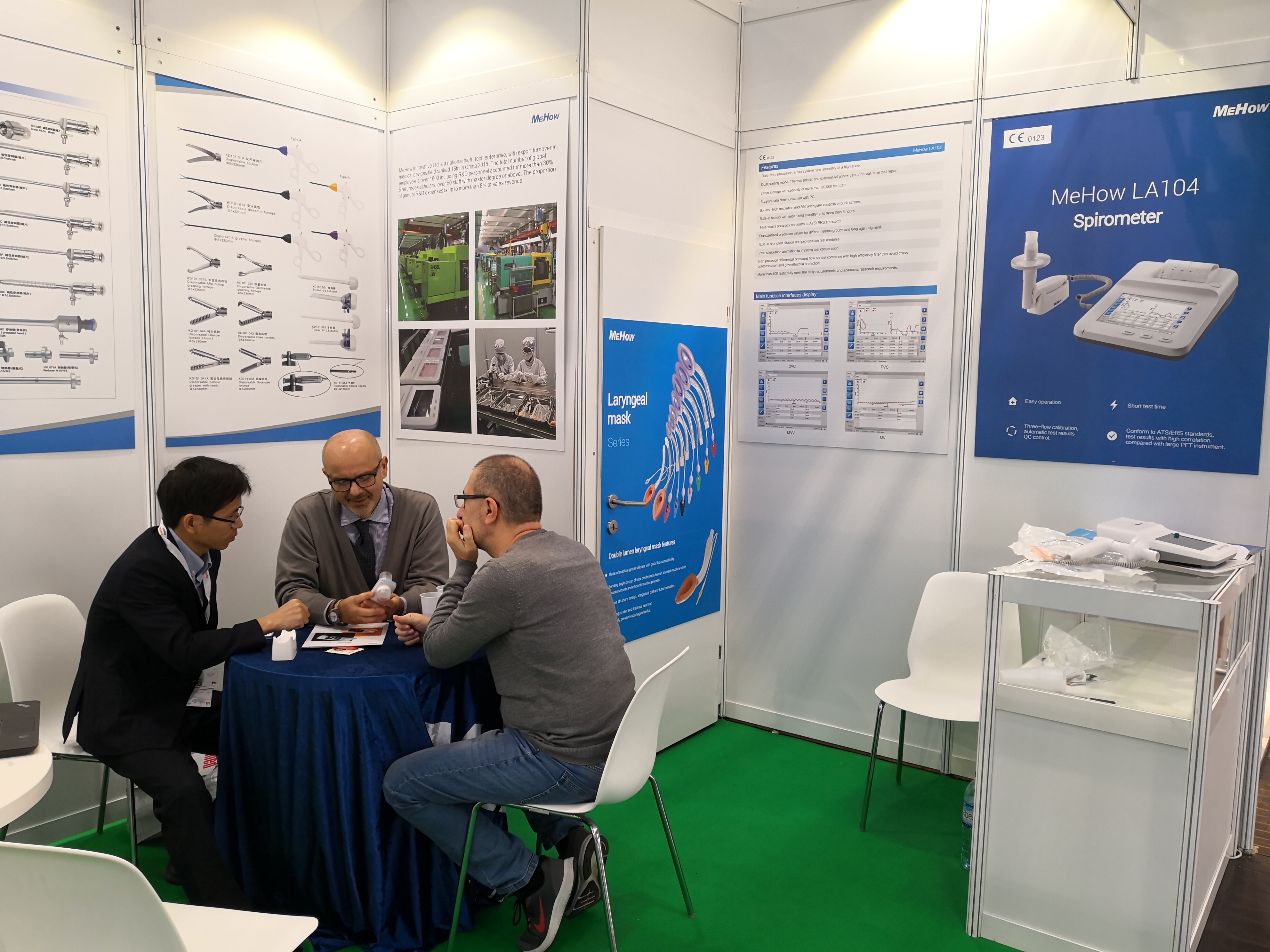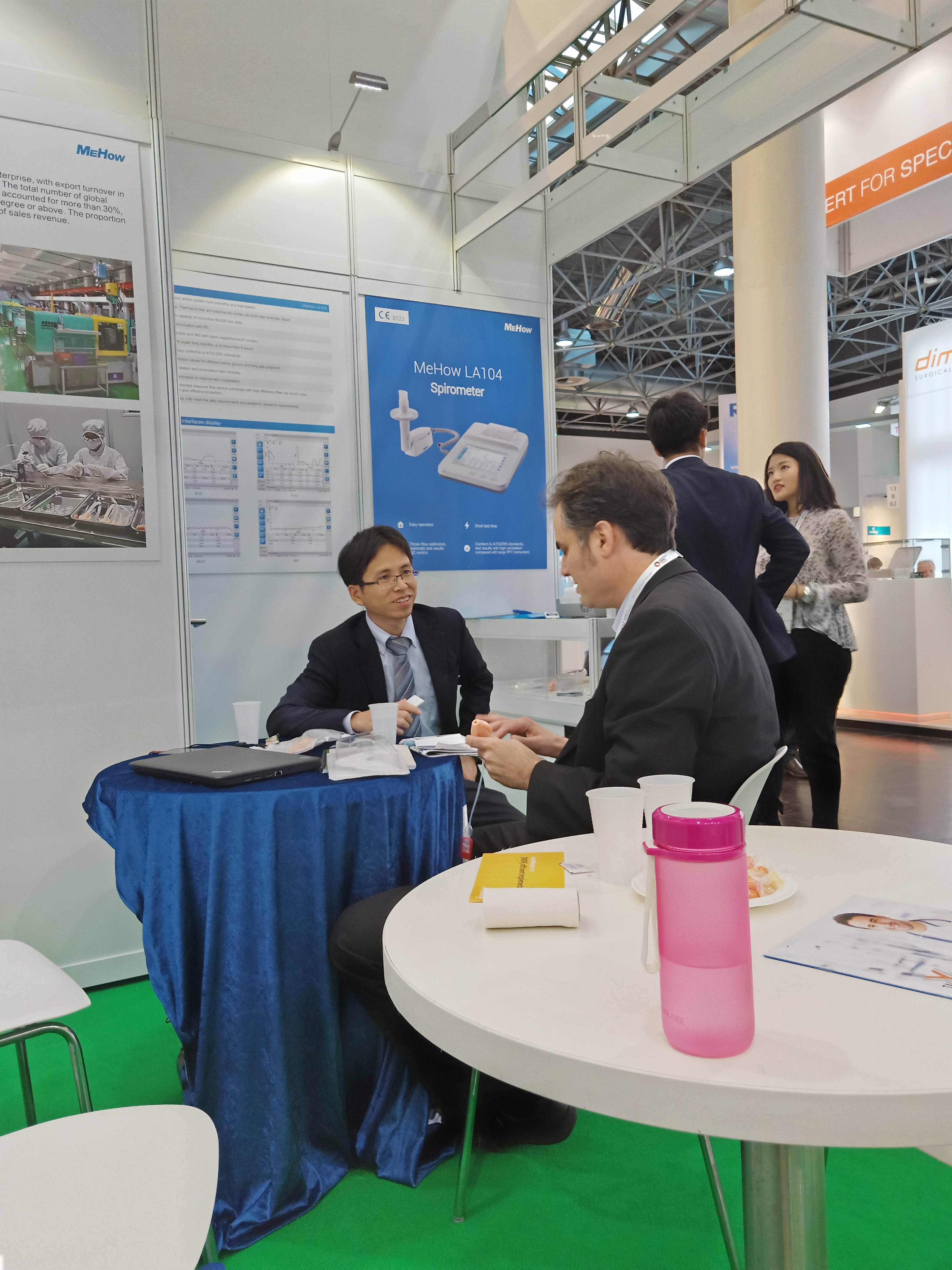 Overseas Customers Were Talking With Our Staff
The four-day MEDICA exhibition was successfully completed, and the innovative products independently developed by MEHOW were perfectly displayed. We hope to introduce more quality products to the market in the future and contribute to the medical industry with great wisdom !