On December 4-7, 2018, the 64th Annual Congress of American Association for Respiratory Care (AARC Congress 2018) was held in Las Vegas, USA. Founded in 1947, the American Association for Respiratory Care (AARC) is a leading international non-profit professional association with more than 52,000 members worldwide. The AARC Annual Congress is the largest and most comprehensive respiratory care education congress and exhibition in the world. Each year, the annual congress will attract more than 6,000 respiratory therapists and other health professionals from all over the world to listen to the latest progress in respiratory care.
On the exhibition, MEHOW had shown products such as spirometers and airway management consumables. The spirometer included the desktop spirometer and handheld spirometer. Airway management products included various types of laryngeal masks and endotracheal tubes. This was the first time for MEHOW to attend the US authoritative respiratory exhibition, indicating that MEHOW products will soon enter the US market, which also showed our confidence in the excellent performance of our products. We were not afraid to test the quality of our products with strict standards. The exhibition was very successful. Our booth was full of visitors, especially the presence of many professionals which made MEHOW products receive special attention. Everyone expressed their praise and affirmation for MEHOW products, especially the lung function meter products. It is particularly worth mentioning that our booth welcomed a heavyweight guest, Mr. Alberto Lopez Bascope, the authority of the Mexican respiratory community. Dr. Alberto is an authoritative expert in the field of respiratory diseases in Mexico and Latin America and won the Garza Award 2016. . After trying out our lung function meter, he said with pleasure that "MEHOW products have beautiful appearance and powerful functions, and the test results are very accurate. I hope that MEHOW products can enter the local market in Mexico as soon as possible, indicating that they can help publicize".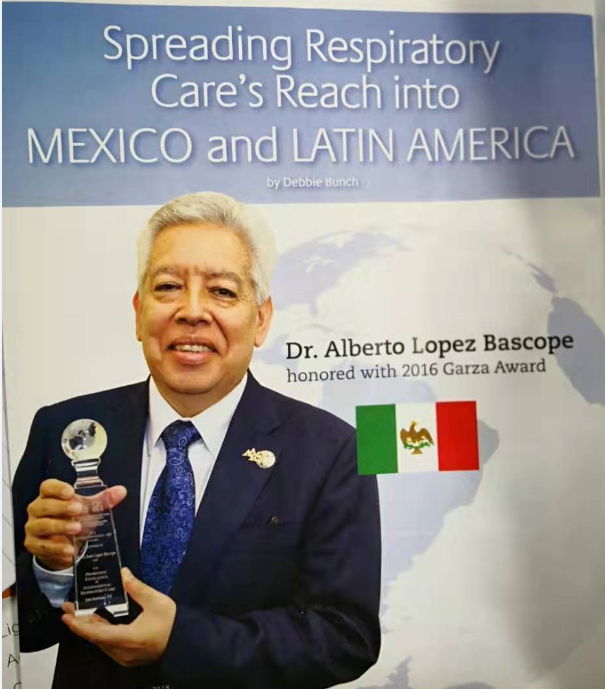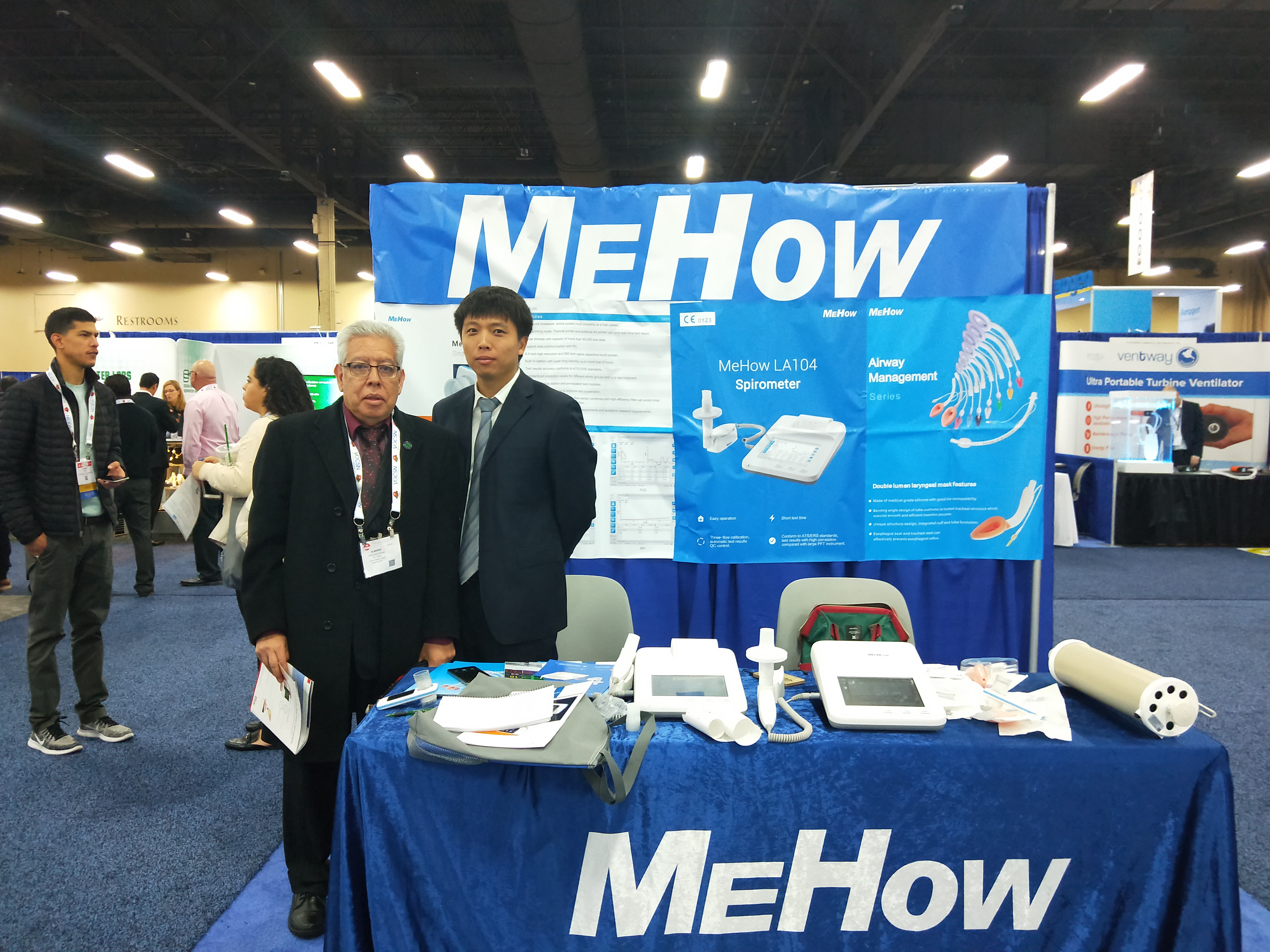 Dr. Alberto Lopez Bascope Was at MEHOW Booth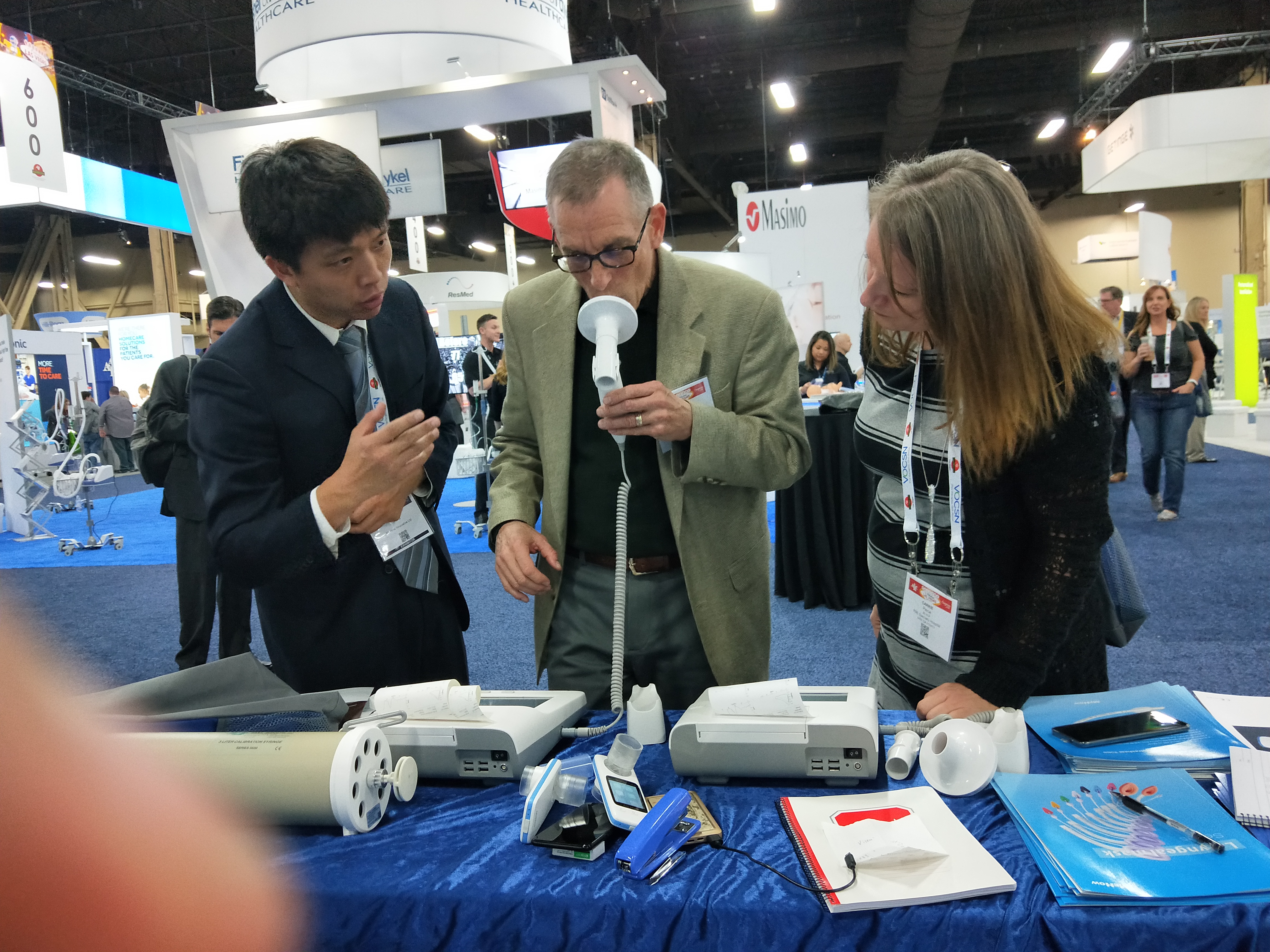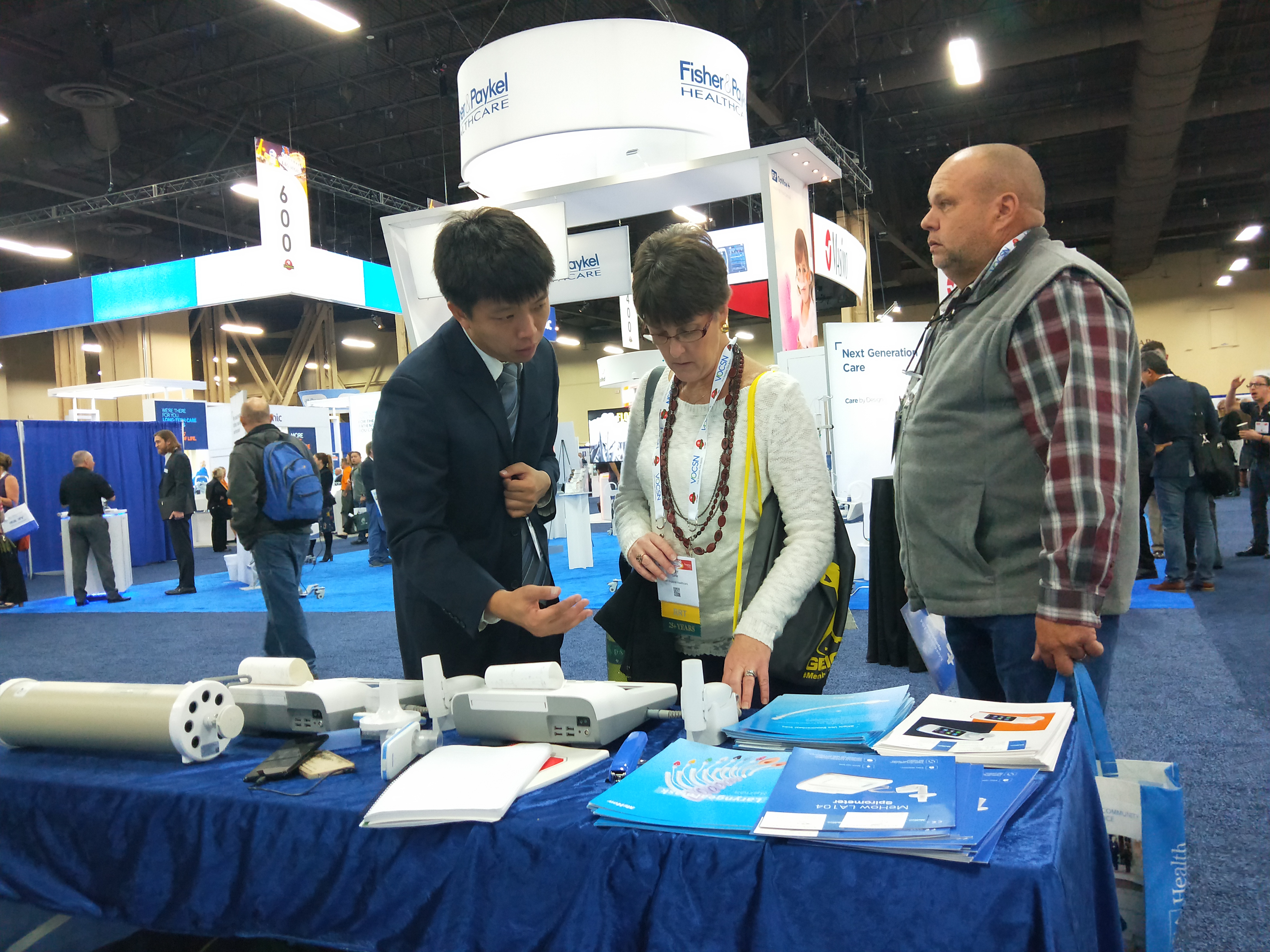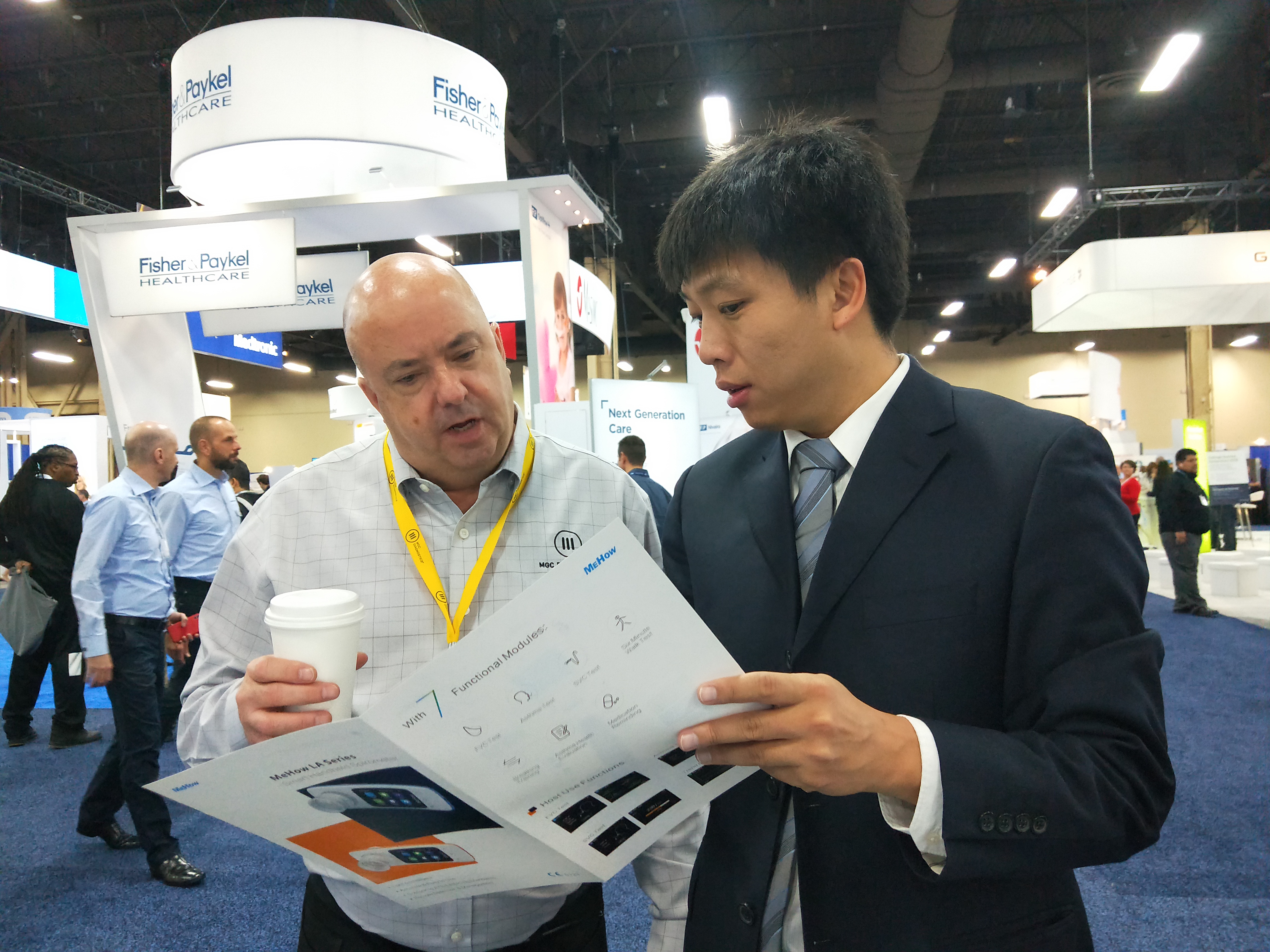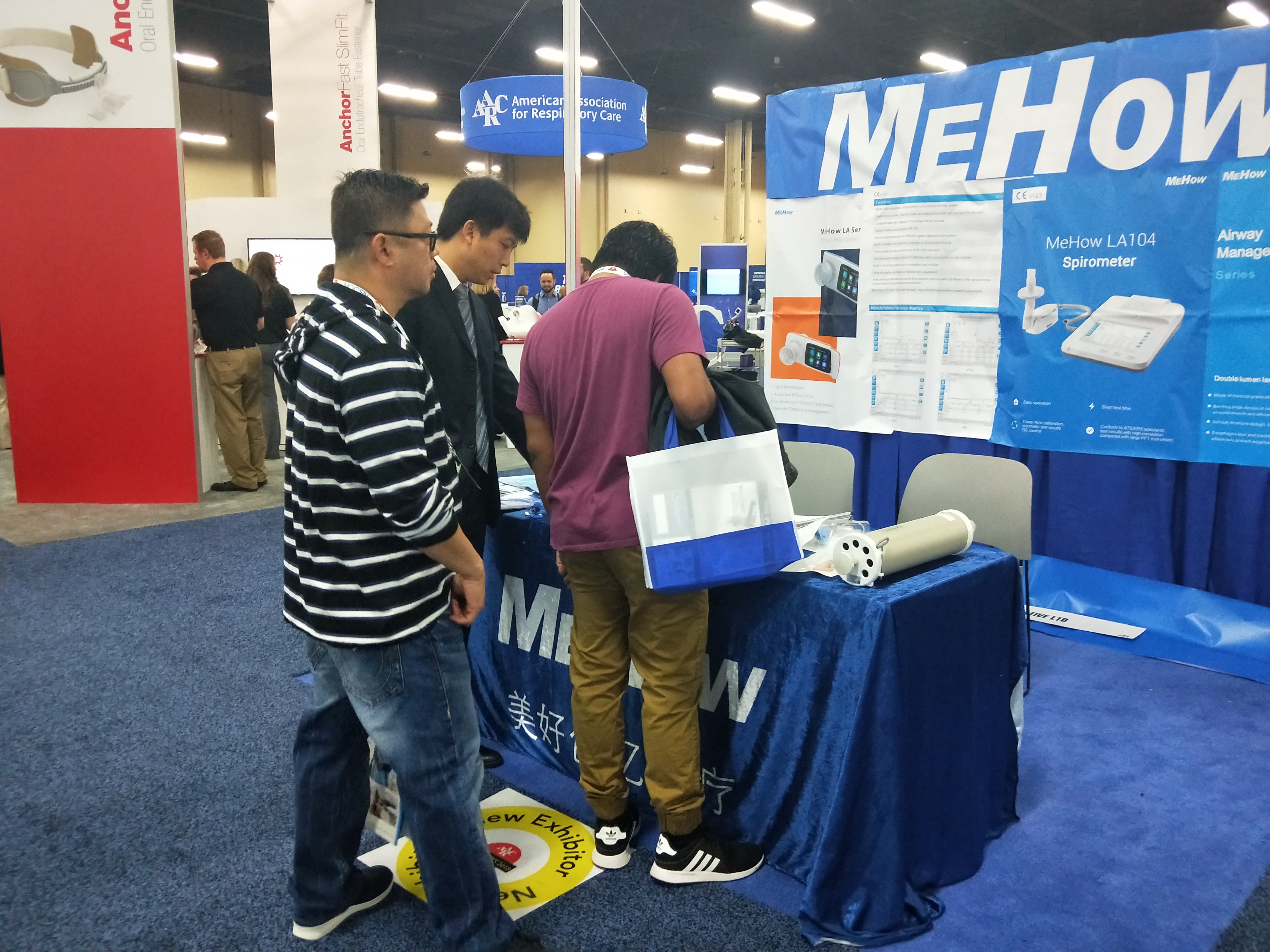 Overseas Customers Showed Great Interest in MEHOW Products
The four-day AARC exhibition was successfully completed and the innovative products independently developed by MEHOW were perfectly displayed. The success of this exhibition will give us more confidence to enter the US market in the future, and further prove that the quality and performance of our products can stand the test. In the future, we will work harder to advance, and continue to showcase the Chinese medical equipment enterprises in the international medical arena!