The 28th International Congress of the European Respiratory Society (ERS International Congress 2018) was grandly held in Paris, France, during Sept 15-19th, 2018. As the largest academic conference in the world's respiratory field, the congress had concentrated the latest research progress and cutting-edge essence of the world's respiratory medicine, providing a unique communication platform for medical professionals in various countries and regions around the world, enabling new drugs, inventions and basic research to be widely applied in clinical practice. The congress had attracted more than 20,000 respiratory experts, scholars, doctors and enterprises from all over the world.
As a national high-tech enterprise, MEHOW had shown its latest developed products, which included spirometers both for clinic and domestic use, airway management products such as all kinds of laryngeal masks and endotracheal tubes. With a smooth and high-end appearance design and excellent clinic performance, once shown, MEHOW products had quickly attracted foreign experts and businessmen to stop to watch and consult. At the exhibition, after inquiring about the parameters, prices and methods of use of the products, many foreign agents and clinic doctors took great delight in testing the products. After the test, they all thought highly of our products for their competitive performance. Some even signed purchase intention agreement with us on the spot.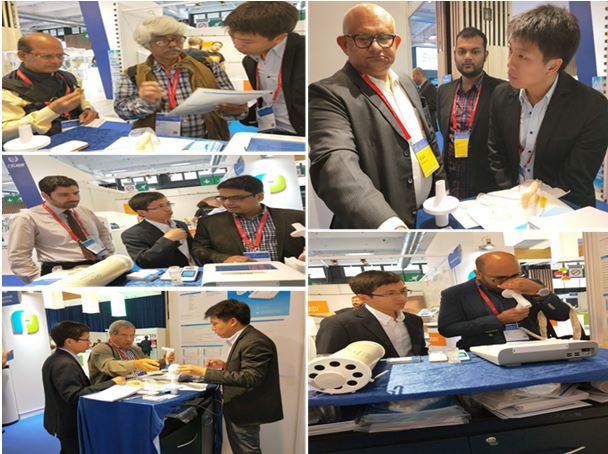 Many visitors were visiting MEHOW booth
At the exhibition, MEHOW products not only had attracted the attention of many foreign visitors, but also embraced some domestic authoritative experts in the respiratory field. Professor Wang Guangfa, director of repiratory medicine in the First Hospital Affiliated to Peking University and Professor Zheng Jinping, who was from the First Hospital Affiliated to Guangzhou Medical College and Guangzhou Respiratory Disease Research Institute, had both praised our products for their good quality while visiting our booth.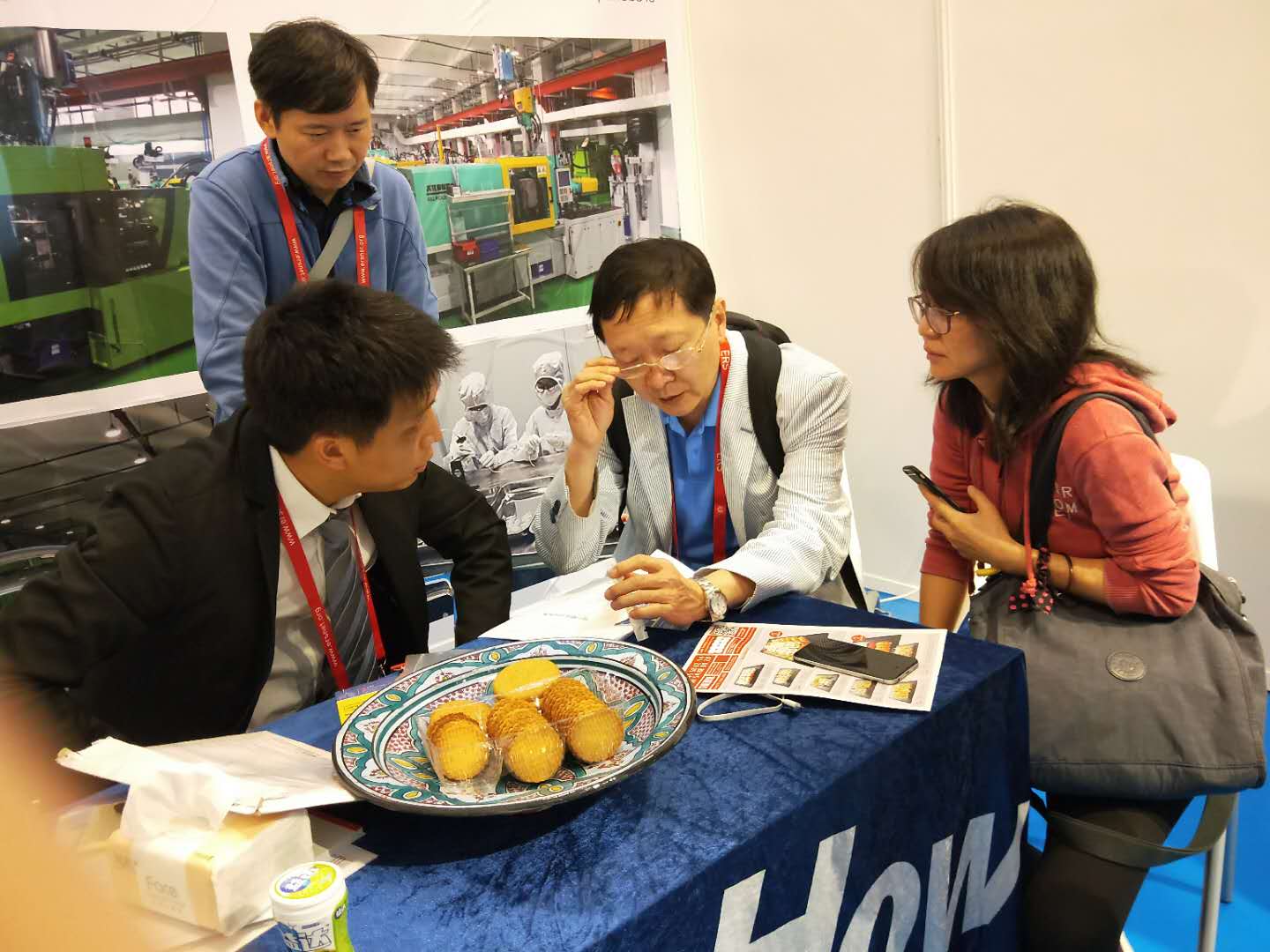 Professor Wang Guangfa (the second by right) was visiting MEHOW booth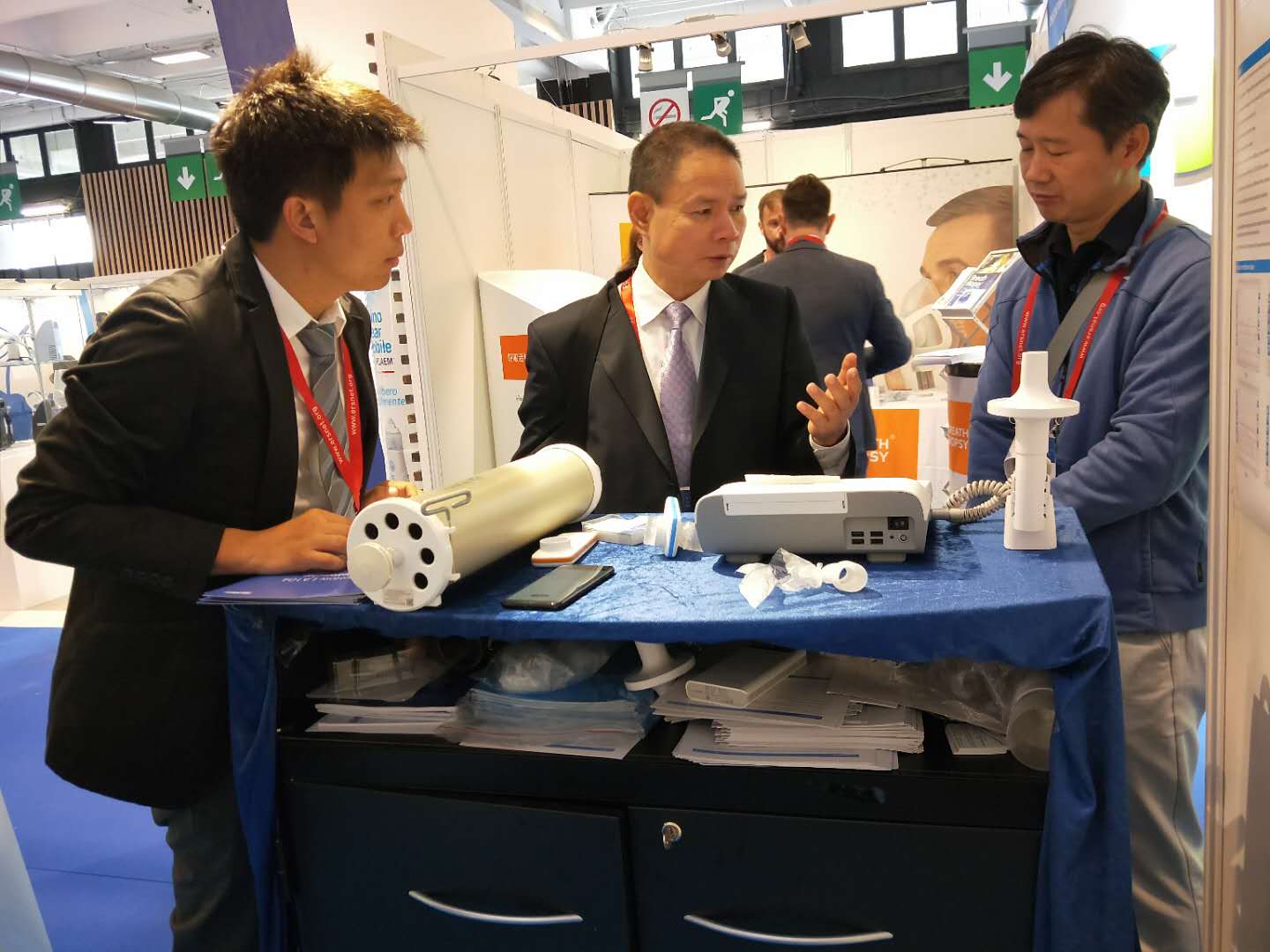 Professor Zheng Jinping (the second by left) was cordially talking with us
The five-day ERS International Congress had successfully ended. The innovative products developed by MEHOW had been presented to the worldwide perfectly and won wide acclaim from the participants. MEHOW will continue to innovate and pursue excellence so as to provide more safe and effective solutions for patients with respiratory diseases worldwide.